About
Smartwatch Sensors  -The value of a smartwatch of its sensors can manage various records. Essential sensors include a heart rate sensor, pulse oximeter, GPS sensor, gyro sensor (gyro sensor), proximity sensor, accelerometer, barometric altimeter, thermometer, microphone, ambient light sensor, and compass. What are these sensors used for in smartwatches? I have collected essential information for you.
Why Are Smartwatch Sensors Used?
Unlike smartphones, it has emerged with smartwatches and sports watches that use less for making calls and writing messages on the tiny clock face. Still, it serves much more as a health gadget that helps the wearer improve general well-being and physical health. Quite a big task for small portable device and devices. They provide the user with information about fitness, calorie consumption, and habits, such as daily steps or hours slept at night. The sensors can collect health-related measurements such as a 1-channel ECG (electrocardiogram). Anyone who wears a smartwatch who gets involved in the many metrics and takes them seriously can benefit from it and improve their fitness.
What Are the Most Important Measuring Instruments Of Smartwatch?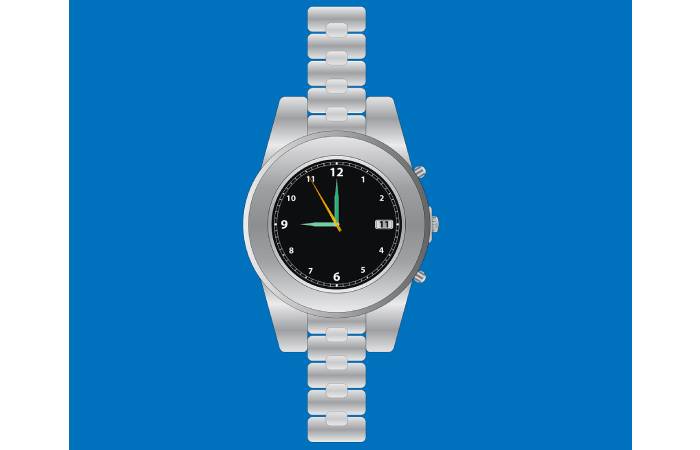 The list of smartwatch sensors is growing, and also it has many apps to use and multiple options. Other sensors capable of measuring blood pressure and blood sugar will probably be added soon. However, this is still under research. Well-designed and ready-to-use sensors are Heart Rate Sensor, Pulse Oximeter, GPS Sensor, Gyro Sensor (Gyro Sensor), Proximity Sensor, Accelerometer, Barometric Altimeter, thermometer, microphone, ambient light sensor, and compass. With the help of these detectors, the Smartwatch collects the most important values about fitness, activity, and habits. I will introduce you to the most critical sensors.
Heart Rate Monitor And ECG
I think wrist heart rate measurement is the most important metric smartwatches can collect. Extensive collection of activity data is only possible with the help of the heart sensor because all other measure values can relate to heart rate – which indicates the workforce of the organism during a workout, for example. The optical heart rate sensor uses up to eight green LEDs to measure heart rate directly on the wrist. They examine the vessels and can see the rate at which blood is pumped through them – to put it simply.
The electrocardiogram (electrocardiogram) is recorded by the electrical heart sensor, which measures the heart's electrical impulses and looks for irregularities.
GNSS Receiver and GPS Sensor
Current smartwatches have GPS (Global Positioning System) and a range of navigation connections. This is why today's sports watches are called GNSS receivers. GNSS stands for Global Navigation Satellite Systems. In addition to GPS, which is currently standard today, there are many other positioning systems such as GLONASS (Global Navigation Satellite System), Beidou and Galileo.
Measurement Of Movements
The movements are measured using several sensors: the acceleration sensor and the gyro sensor register how I move a person with the Smartwatch on the wrist. Acceleration sensors measure how people move through space. On the other hand, the gyroscopic sensor detects the intensity thanks to the rotational movements.
Barometric Altimeter
The slightest differences in atmospheric pressure are measured using the barometric altimeter (barometer). In this way, the Smartwatch can know which mountain the wearer has climbed and whether he has only travelled a few floors of the house.
A pulse oximeter (SpO2 measurement)
A pulse oximeter for counting blood oxygen fullness (SpO2) is now combined into more and more smartwatches. It is a sensor that is relatively similar to the pulse sensor. It also illuminates blood vessels via LED. However, while the pulse is measured with green LEDs, the pulse oximeter usages red and infrared LEDs to detect the level of oxygen in the blood.
Smartwatch Blood Pressure Sensor Technology Is Getting Closer
Blood pressure tracking abilities on Apple Watches are a long-awaits feature, and the technology to achieve it appears to be in the altogether of them. The sensor manufacturing company that Apple has partnered with for its smartwatch sensors was recently announced. Early photonic sensor tests could measure blood pressure noninvasively when worn on the wrist.
Blood pressure training was conducted with a laser-based approach and advanced algorithms. The signals produced by the sensors were compared to signs made simultaneously and situated by a standard photoplethysmography (PPG) module, the same technology used by most portable devices today. Rockley sensor signals correlated more with cuff-checking blood pressure readings than standard PPG signals.
Conclusion
Sensor Watches would be necessary since people wouldn't have to use bulky blood pressure cuffs. Instead, they could use the laptop they already own and carry daily.