Definition
The light industry is the opposite sign of Heavy industry, which deals with less production or goods compared to heavy industry. The light industry deals with clothing, footwear, processed foods, books, and medicines. It manufactures goods aimed at the final consumer.
What are The Main Features Of the Light industry?
Compared to other types of industry that often use large amounts of raw material to create semi-processed materials. The light industry is characterized by having short processes and low-volume production, which makes it friendly to the environment and uses less energy.
Products produced within the framework of industrial activity do not always have the same destination. The most frequent division is between goods whose production is intended for individual consumption.  To satisfy a need and those used to optimize some other economic activity, functioning as work tools.
That is the division between consumer goods and capital goods. Which generally is associated with the type of industry responsible for the respective types of goods. The industry typically associated with consumer goods is light or light—for example, food, clothing, and medicines. At the same time, the one that is related to capital goods is heavy industry.
What Are The Types Of Light Industry ?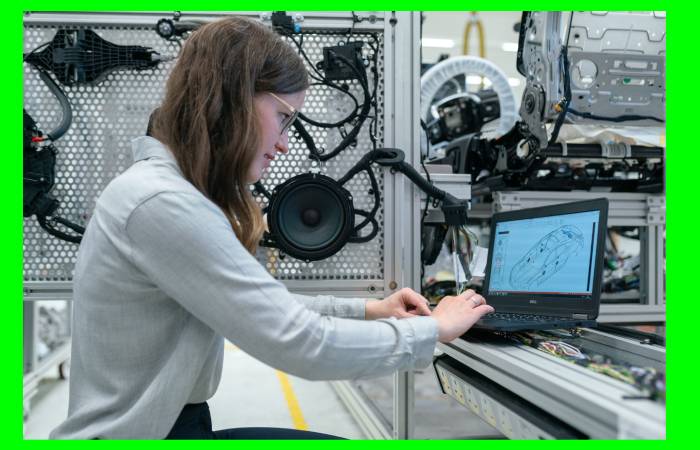 The light industry has the particularity of using much smaller amounts of partially processed materials, producing smaller objects with a relatively high added value per unit weight. The light industry is much more democratically distributed globally than the heavy industry. Many of its products, however, are consumed in its domestic market. For this reason, only the large producers of each category can dedicate themselves to flooding foreign markets with their merchandise through exports.
Food And Drinks: Products we find, for example, in the supermarket. They are mass-produced and are usually contained in a plastic or cardboard container. The food industries produce canned, packaged and bottled drinks or in "tetra-brick".
Textiles And Footwear: Manufacture of different garments and shoes and also Carpentry, furniture factories, plumbing parts, and the automotive or vehicle spare parts manufacturing industries.
Publishing: Mass production of books, magazines and newspapers. And the printing presses
Pharmaceutical : Development of medicines to assist in different ailments, diseases or, in general, medical treatments.
Cosmetics: Manufacture of makeup and personal care items.
Electronics: Production of technological items such as computers, laptops, cameras and cell phones. And also will be manufacturing industries of electronic devices, such as cell phones, remote controls, cameras, computers , etc.
This type of industry is much less intensive than heavy industry. For this reason, it requires relatively small amounts of capital, labour and materials, the latter rarely raw.
What Are The  Advantages of the Light Industry?
The Economical Condition depends on the production or manufacturing of goods through the mediation of human action, and machinery is called industry. The definition is almost entirely in opposition to other economic activities in which there is no physical transformation of the good that is the complete responsibility of the human being, but rather has more to do with taking advantage of opportunities offered by nature: activities agricultural, livestock and mining are the most common examples of these kinds of activities. In any case, it is common for products obtained from nature to be transformed for consumption, which is why industrial action is constantly combined with agriculture or mining and, to a lesser extent, livestock.
The light industry involves economic phenomena with characteristics very different from the cases of heavy industry. For example, regional economies. Typical in some areas of developing countries more associated with agricultural economic activities, have a very small scope in which only the development of industries of this type is possible.
Light industry is much more compatible with the residential areas in which people live, and often the level of employment they generate is much higher per unit of product than a light industry: that is why usually the countries with the highest level of light industry are the same in which the average salary of the workers is very low.
Conclusion
The light or consumer goods industry covers those activities producing goods for the final consumer. It differs from other industrial activities, such as obtaining raw materials and heavy industry, which makes different types of goods.