About
Automation And Orchestration – Automation sets up one task to run independently, and Orchestration Automates Multiple functions as a process or workflow. Process automation is using technology to perform a job without human intervention. Automation frees your team from the productivity shackles of routine, manual tasks and shifts the responsibility to a machine.
Automation frees up time for your staff to focus on more valuable tasks like strategic planning or clears up their workspace so they can lend their brainpower to the more challenging, more unpredictable cases that fall outside of automation's standard skill set. While stacking your workflow with automation can push productivity to new heights, it cannot be done with mindless abandon. It requires a new strategy to monitor and govern how this automation fits your broader ecosystem.
The practice of orchestration effectively chains together a series of automation that works across disparate environments. Orchestration acts as the governing body for your suite of technologies, painting a complete picture of how your organization functions so that you can cultivate better cooperation between workflows.
What Are The Features Of Automation And Orchestration?
Efficiently Sequence Events
Viewing automation as independent nodes makes it impossible to understand the complexity of the overall system. Using orchestration, you can identify themes across multiple tasks and sequence them appropriately for speed and efficiency.
Eliminate Redundancies
Orchestration can help identify new opportunities to increase efficiency. Perhaps two workflows running in parallel perform the same task simultaneously: orchestration can join discrete workflows to execute a task once instead of twice.
Enact Standardized System-Wide Policies
With your automation under one umbrella, you can quickly deploy system-wide or regional measures like compliance requirements or security protections. Orchestration combines all the automated processes within your organization under a single umbrella. Think of orchestration like the conductor on the train …links cars (automation tasks) together, set the route, keeps everything moving at the right speed, and enables open communication between vehicles.
How To Develop The Process Orchestration And Automation Fit Together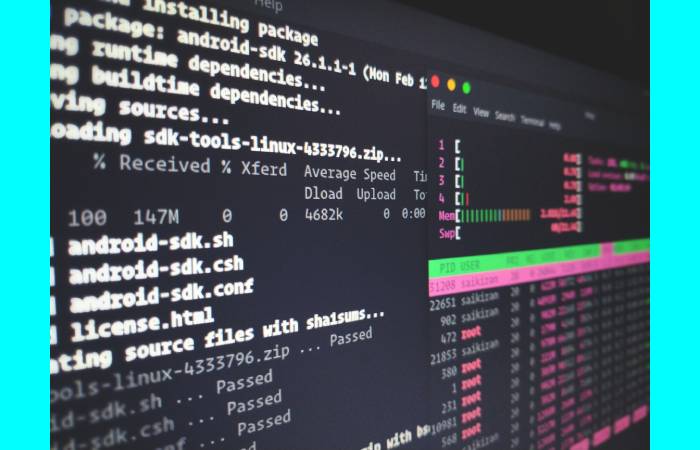 A successful digital transformation requires both automation and orchestration. Automation helps eliminate manual tasks that bog down the customer experience, while orchestration brings all the moving parts together into a well-oiled, systematic engine. By working hand-in-hand, your company can reap significant benefits.
Cost savings: With complete knowledge of your system's processes, you can reduce IT costs and eliminate unnecessary resource costs. Staff no longer need to fix a single issue across multiple functions but have the visibility to select one instance. The powerful pairing of orchestration and automation allows your systems to scale dynamically, so you only pay for the resources you consume.
More tightly regulated processes: Human error is more likely if you have to do the same security update to every single application or function in your suite. With everything under one umbrella, you can enact massive policies that quickly trickle down to every automation within your system.
Greater agility: Companies are constantly pushing to increase their time to market. Automation and orchestration open up a new need for cloud tools where you can select pre-built services ready to grow your business or enhance your customer experience.
As customers continue to demand more from the companies they work with, the technologies behind these interactions become an increasingly complex puzzle. The dynamic duo of automation and orchestration gives your organization the visibility to coordinate and streamline your full suite of technologies to serve your customers better.
What Are The Benefits Of Automation and Orchestration?
In an attempt to digitize operations and increase business agility, more and more organizations are turning to automation as a transformation tool. As the popularity of process automation has grown, there is a need to orchestrate processes and the people, systems, and bots that facilitate them. This article will explain the difference between process automation and process orchestration to help you design your strategy.
This is an important topic because orchestration is where the most value can be achieved regarding efficiency, agility, and delivery of market-leading customer experiences. However, automation is a broad term that encompasses physical robots, software robots, and business process automation, where you create applications that digitize operations and intelligently integrate your business systems.
Business Process Automation stems from the practice of  Business Process Management. Business Process Automation automates everything about a process, including data, business rules, executors, and integrations to build business applications.
Low-code apps are faster to build and more straightforward to modify than apps built with traditional coding. Low-code platforms allow non-coders to collaborate with the IT department and contribute to the creation of the application since the process model is the application's core. In addition, low-code platforms offer intuitive interfaces for business users.
Conclusion
Automating business processes improves consistency and reduces the likelihood of errors caused by human data input. Orchestration allows the IT department to manage all the automated processes of the organization centrally. However, this increases transparency and control and minimizes the risk of shadow IT. Centralized management of process applications also allows IT to manage permissions to improve security.